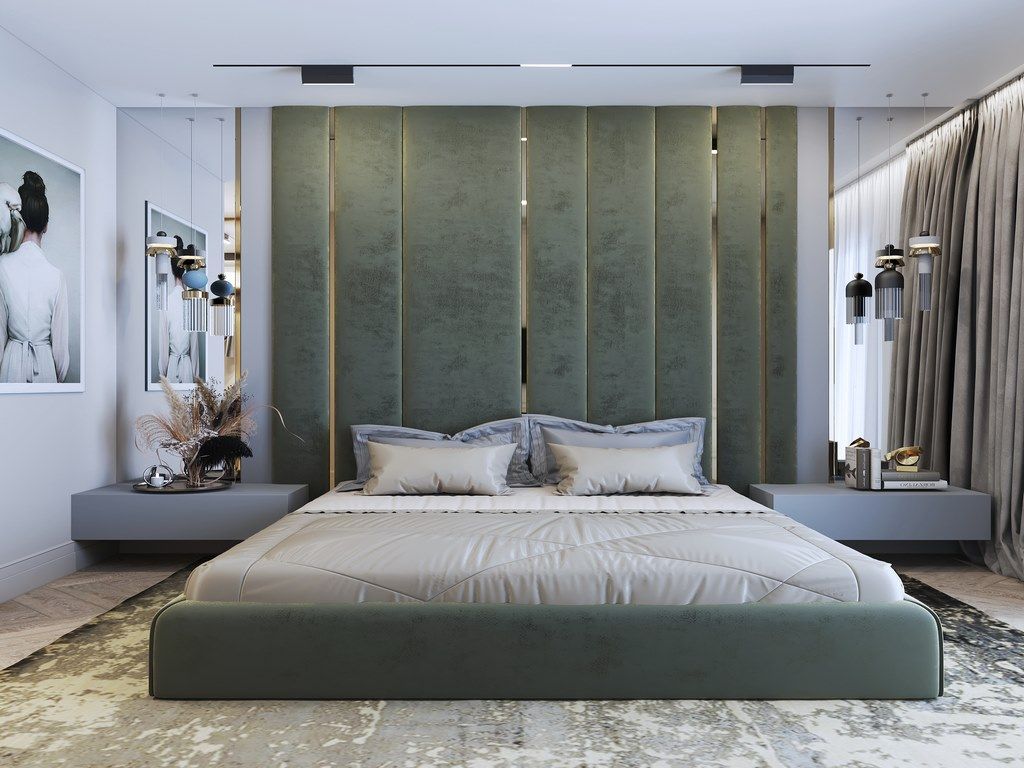 Realized apartment in RC Rybalsky
This apartment was designed for rent.
The customers decided to refuse dark colors - bright apartments easy rented, and for a small room it better to use a light palette. Therefore, pistachio and beige-gray colors chosen as the main color, and in addition, we used bright accents. Thanks to this combination, the design of the apartment turned out to be very holistic, fresh and bright.
The main idea is that it should be light and comfortable anywhere in the apartment, so the color scheme is very calm. The residents of this studio apartment are unlikely to be actively involved in cooking, so the kitchen occupied a very small space in the corner of the living room. In addition, so that the kitchen set is not too conspicuous, it painted in gray-beige. Despite its small size, the rectangular kitchen module is very functional.
The bedroom has a large double bed with a soft headboard. In addition to it, a separate full-fledged dressing room developed, which will be a big plus for proprietors.
The laconic interior of the bathroom diluted with decorative blue textured tiles.