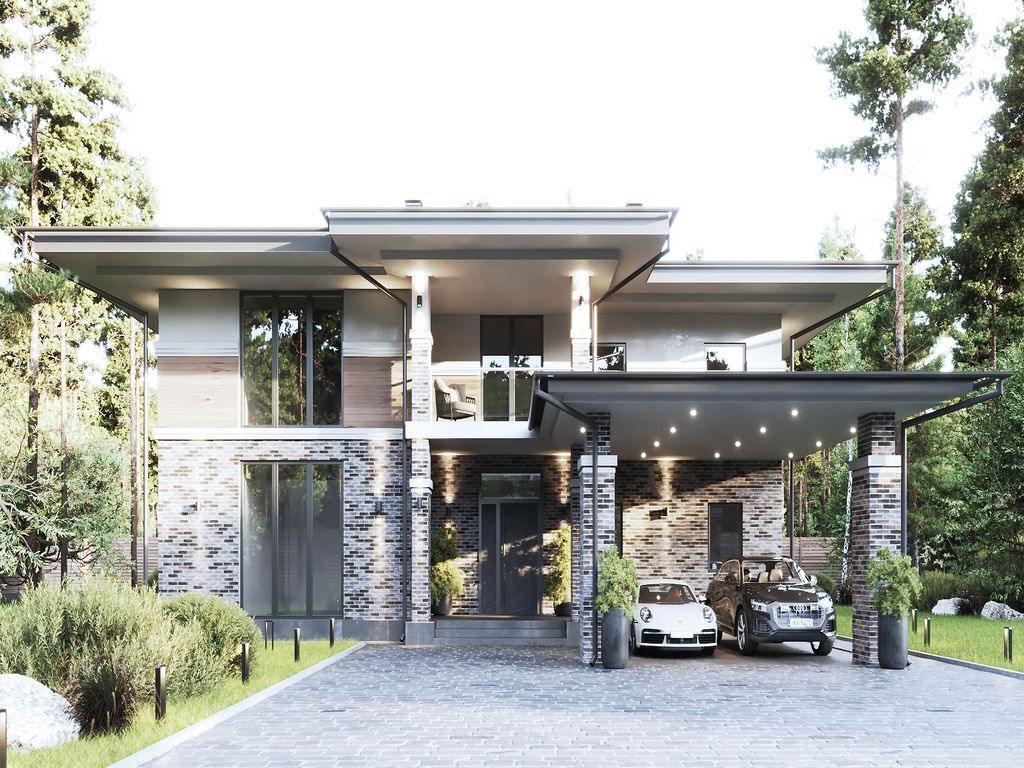 Individual architectural project
This country house reveals the symbiosis of aesthetics and manufacturability, the harmony of natural materials and design.
An individual architectural project initially meets the wishes of the customer in terms of square footage, number and composition of the premises, takes into account the landscape, site orientation and visual connections of the house with neighboring buildings. Based on this project data, our team put together functionality and aesthetics.