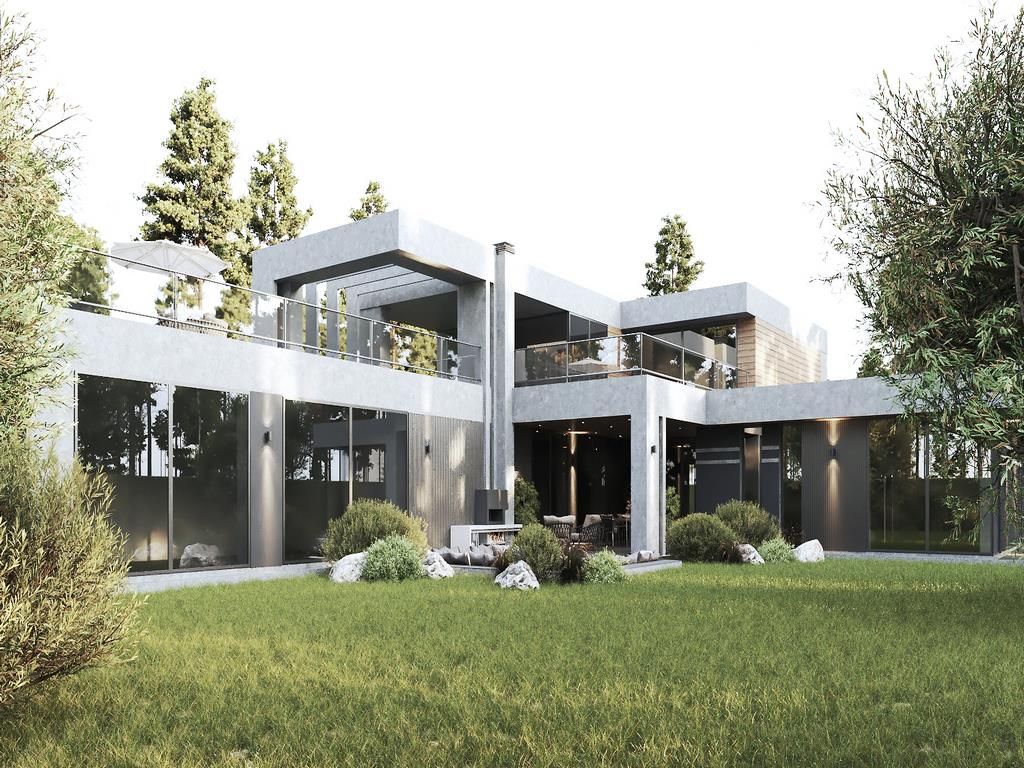 Key exterior elements
Key exterior elements do not have to be standard. This home turns traditional architectural styles on its head with original finishes.
The combination of wood, glass, concrete-like plaster in one chic architectural solution creates an exclusive look. The facade of this street house complemented by a well-groomed garden and a fireplace seating area.