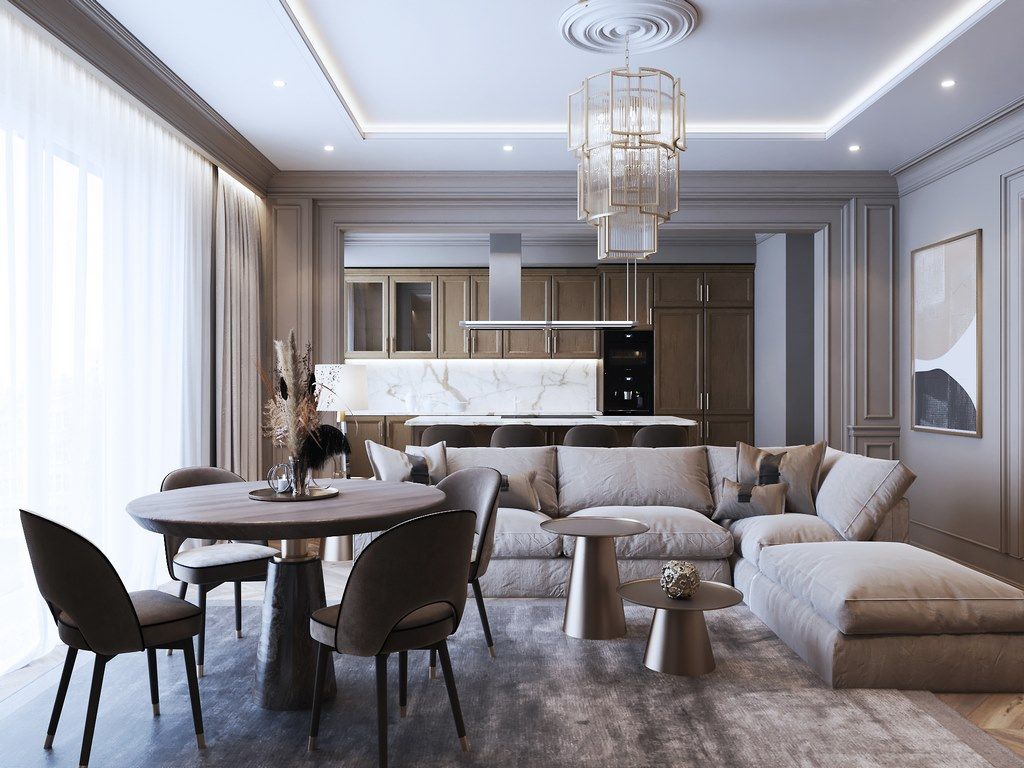 Monochrome interior: the embodiment of elegance
Monochrome interior is the epitome of elegance
The concept of this monochrome interior based on the use of one color to decorate the room. This is a skillful game with shades and midtones.
Light shades optically increase the volume of the room, which is why gray and beige became the basis for the color scheme in the project of the apartment. The layout of the public part - the combined living room-kitchen - made it possible to create a comfortable and well-lit space.
The monochrome beige interior, which features at least five shades of color, is unique and self-sufficient. This phenomenon explained by the fact that the combination of different tones from the beige range gives an amazing calming effect. Such an interior does not irritate and does not bother over time, and you can add fresh emotions to them with the help of original accessories.